Codemasters have revealed the classic drivers, cars and tracks for their upcoming title, F1 2013.
The content has been revealed which will be included in the Classic Edition of the game which  features a new fictional racing series allowing players to race cars, drivers and circuits from different eras.
The classic drivers, cars and tracks revealed for the 80′s and 90′s include:
1980s (F1 2013 and F1 2013: Classic Edition)
1980 Williams FW07B – Alan Jones & Alain Prost
1986 Team Lotus 98T – Mario Andretti & Emerson Fittipaldi
1988 Ferrari F1-87/88C – Gerhard Berger & Michael Schumacher
1988 Team Lotus 100T – Satoru Nakajima & Mika Hakkinen
1988 Williams FW12 – Nigel Mansell & Damon Hill
1990s (F1 2013: Classic Edition only)
1992 Ferrari F92 A – Jean Alesi & TBA
1992 Williams FW14B – Nigel Mansell & David Coulthard
1996 Ferrari F310 – Michael Schumacher & Gerhard Berger
1996 Williams FW18 – Damon Hill & Jacques Villeneuve
1999 Ferrari F399 – Eddie Irvine & Jody Scheckter
1999 Williams FW21 – TBA & Alain Prost
A trailer has also been released. Let us know your thoughts via the comment section below.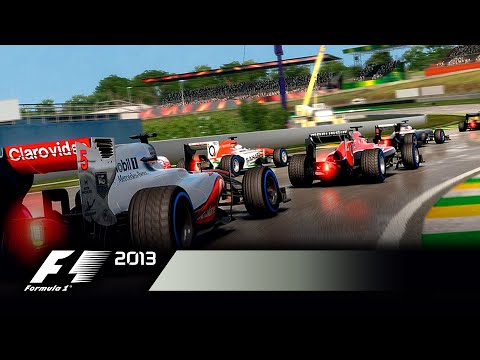 F1 2013 will be released for the PlayStation 3, Xbox 360 and PC on October 4th.
Tweet this!